Main content starts here, tab to start navigating
Our Bagels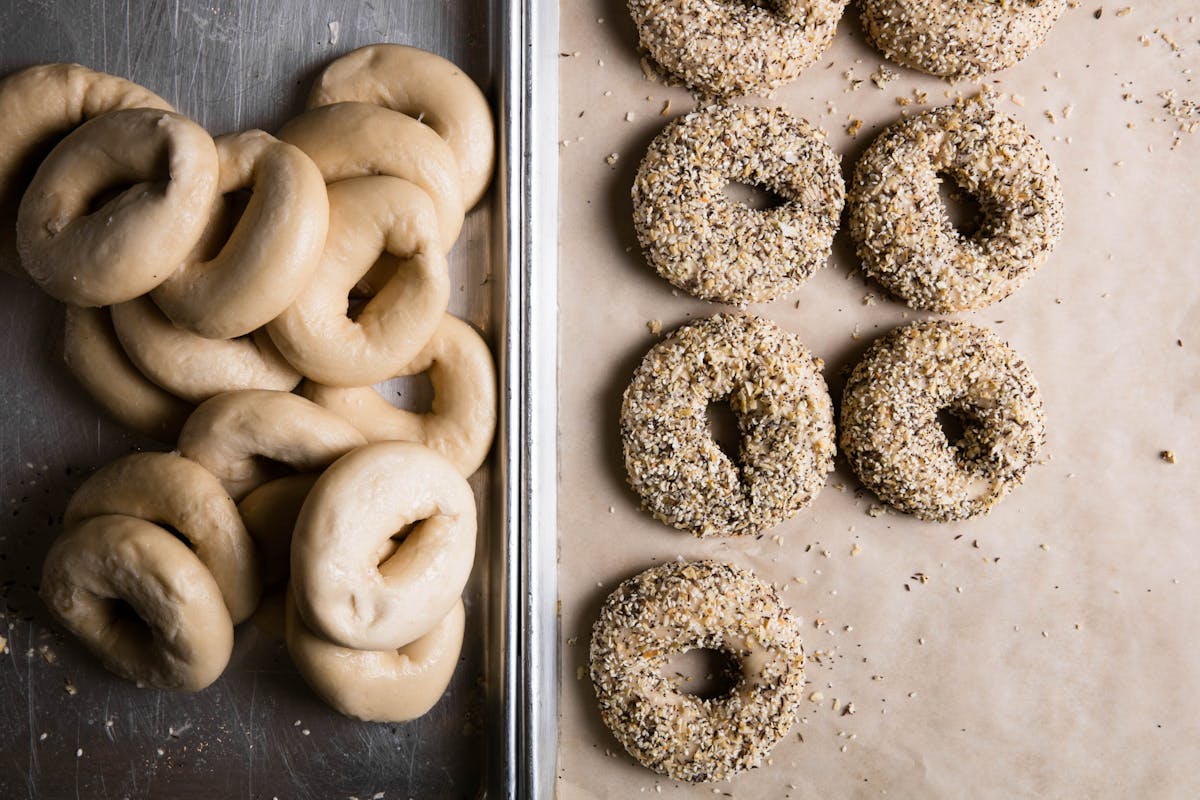 baked fresh daily & naturally vegan
Our bagels are made the old-fashioned way.
Here's how we do it:
First comes the poolish, a type of pre-fermentation technique that gives our bagel dough its oomph. We let it sit overnight so it can do its thing.
Next we add the remaining ingredients into a giant spiral mixer, and then cut, roll, and form the bagels by hand.
The bagels are set aside to proof then retarded in the cooler, which is an important stage as it allows the yeast and the proteins to slowly intermingle for added flavor and texture.
We then boil our bagels in malt syrup to ensure the crust is firm and chewy.
While they're still warm, we season and double coat the bagels with toppings like our signature Everything Spice (or leave them plain).
Finally, it's baking time. We carefully bake our bagels in a rotating convection rack oven on perforated trays to maximize contact with the oven's hot air. The result is a fluffy, delicious bagel with just the right amount of chew.
Our bagels are best enjoyed fresh, but can be frozen. Slice them before freezing and pop them into the toaster to bring them back to life!